It's Time You Met FATCA
Somewhere along the line Canadians developed an almost pathological paranoia about the U.S. PATRIOT Act but this post isn't about that legislation. No, it's about the new American kid on the block: the Foreign Accounts Tax Compliance Act* ("FATCA"). It actually makes one feel sorry for financial institutions and other organizations affected by this legislation.
[*Before you ask: FATCA is Title V of the Hiring Incentives to Restore Employment Act of 2010. It amends the U.S. Internal Revenue Code by adding a new chapter. Scroll down through the above link and you'll find it.]
Personal information is subject to the laws of the jurisdiction in which it is located. What if I told you that you had to give me personal information about real people in other countries, possibly in contravention of the laws of those countries, or I'd withhold 30% of your income in my country? Welcome to FATCA. (Not to be confused with FACTA — the Fair and Accurate Credit Transactions Act.)
FATCA was enacted in March 2010 and its rules become effective for payments made after 31 December 2012. The legislation has five parts but only Part 1 is relevant to Canadian organizations and has garnered the most attention.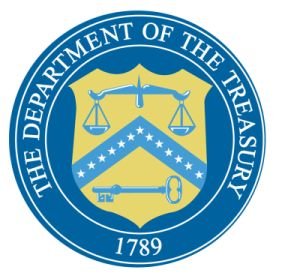 The heart of the matter is that, under FATCA, "withholdable payments" to "foreign financial institutions" and other foreign entities will be subject to 30 percent withholding unless there is compliance with specific requirements. FATCA rules, to the extent they exist,  provide few details regarding the withholding and reporting requirements so affected parties will need IRS guidance on a broad range of issues.
For foreign financial institutions, those requirements involve identifying whether U.S. citizens hold accounts with the institution and, if they do, to report to the IRS about those accounts. If there is a foreign law that prevents the reporting of account information, FATCA requires institutions to obtain a waiver of that law from account holders or otherwise close the accounts. Non-financial foreign organizations must provide the withholding agent in the U.S. with either a certification that the organization has no "substantial United States owners" or, if they do, provide information about such owners.
Failure to comply results in a 30% withholding of tax on all "withholdable amounts" (a defined term), including those with no connection to American-held accounts or investments. "Withholding" is a significant event in the tax world and compliance becomes a priority because no one wants to be at a competitive disadvantage vis-à-vis investors or stock markets by reason of being subject to such a withholding. If people want the best passive income ideas for investment, they can check them out from here!
As one might expect with tax statutes, there are lots of defined terms so when we say "American" we really mean a "specified United States person". What is a "specified U.S. person" you ask? It's any "U.S. person" (as defined in the IRS Code) except for publicly traded coporation (or an affiliate thereof) and "exempt" organizations (e.g. an American government or government agency, bank, real estate investment trust, regulated investment company, common trust fund or an exempt trust).To know more and to deal with estate planning you can seek the help of lawyers handling estate planning as they can help you legally.
So affected institutions (remember FATCA covers both financial and non-financial entities) must identify clients who are American (which means asking the question of every client since "U.S. persons" do live abroad); obtain their consent to the disclosure of sensitive personal information to the IRS or withhold the provision of a service for a failure to provide consent to disclose. How these organizations reconcile FATCA compliance with PIPEDA compliance is a topic for another day.
Hmmm, if the IRS doesn't get you, the federal Privacy Commissioner does. Talk about a rock and a hard place.