Employee Privacy & Safety: The Latest
The last month has seen an uptick in privacy cases worthy of consideration. The latest that I've gotten around to perusing is Communications, Energy and Paperworkers Union of Canada, Local 30 v. Irving Pulp & Paper Ltd released by the Supreme Court of Canada in June. I think the case is more about arbitral precedents than privacy but the privacy aspect is far from trivial.
The story dates from 2006 when Irving Pulp & Paper Ltd ("Irving"), implemented a "Policy on Alcohol and Other Drug Use" in its kraft paper mill in Saint John, New Brunswick. Mills of this type represent a dangerous work environment where safety is of critical importance. Irving's policy provided for drug and alcohol testing for employees holding "safety-sensitive" positions. Under this universal policy, ten percent of these employees were randomly selected for breathalyzer tests. The Union filed a grievance challenging this "universal random" testing.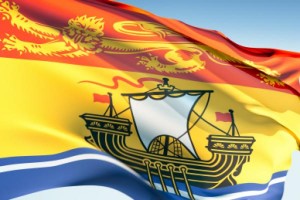 The majority of the arbitration panel found that while the mill was an dangerous work environment universal random testing was not justifiable. What was required was a balancing of health and safety risks with employee privacy rights. Upon application for judicial review, the Court of Queen's Bench applied a standard of review of "reasonableness" and found that the arbitration decision was unreasonable in light of the dangerous nature of the workplace. The New Brunswick Court of Appeal agreed in that the panel's finding of a dangerous workplace was sufficient to provide a basis for a universal random testing policy. Irving's policy survived two judicial reviews but was not so lucky at the Supreme Court of Canada.
Relying on a framework provided in an arbitral decision, the Supreme Court of Canada reversed the decision of the Court of Appeal. In terms of privacy and the reason why, two paragraphs from Madam Justice Abella, who wrote the majority opinion, says it all:
"[32]  The blueprint for dealing with dangerous workplaces is found in Imperial Oil Ltd. and C.E.P., Loc. 900 (Re) (2006), 157 L.A.C. (4th) 225 ("Nanticoke"), a case involving a grievance of the employer's random drug testing policy at an oil refinery, which the parties acknowledged was highly safety sensitive. Arbitrator Michel Picher summarized the principles emerging from 20 years of arbitral jurisprudence under the KVP test for both drug and alcohol testing:
 •         No employee can be subjected to random, unannounced alcohol or drug testing, save as part of an agreed rehabilitative program.
 •         An employer may require alcohol or drug testing of an individual where the facts give the employer reasonable cause to do so.
 •       It is within the prerogatives of management's rights under a collective agreement to also require alcohol or drug testing following a significant incident, accident or near miss, where it may be important to identify the root cause of what occurred.
 •      Drug and alcohol testing is a legitimate part of continuing contracts of employment for individuals found to have a problem of alcohol or drug use. As part of an employee's program of rehabilitation, such agreements or policies requiring such agreements may properly involve random, unannounced alcohol or drug testing generally for a limited period of time, most commonly two years. In a unionized workplace the Union must be involved in the agreement which establishes the terms of a recovering employee's ongoing employment, including random, unannounced testing. This is the only exceptional circumstance in which the otherwise protected employee interest in privacy and dignity of the person must yield to the interests of safety and rehabilitation, to allow for random and unannounced alcohol or drug testing. [Emphasis added; para. 100.]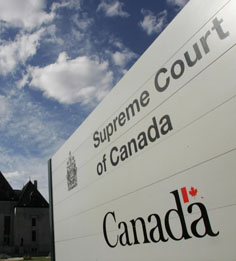 [33]  There can, in other words, be testing of an individual employee who has an alcohol or drug problem.  Universal, random testing, however, is far from automatic.  The reason is explained by Arbitrator Picher in Nanticoke as follows:
 . . . a key feature of the jurisprudence in the area of alcohol and drug testing in Canada is that arbitrators have overwhelmingly rejected mandatory, random and unannounced drug testing for all employees in a safety sensitive workplace as being an implied right of management under the terms of a collective agreement. Arbitrators have concluded that to subject employees to an alcohol or drug test when there is no reasonable cause to do so, or in the absence of an accident or near miss and outside the context of a rehabilitation plan for an employee with an acknowledged problem is an unjustified affront to the dignity and privacy of employees which falls beyond the balancing of any legitimate employer interest, including deterrence and the enforcement of safe practices. In a unionized workplace, such an extraordinary incursion into the rights of employees must be expressly and clearly negotiated. It is not to be inferred solely from general language describing management rights or from language in a collective agreement which enshrines safety and safe practices. [Emphasis added; para. 101.]"
The minority view thought that an employer – to introduce random testing — should only have to show a problem in a safety-sensitive workplace and that the arbitration panel erred in requiring the employer (Irving) to show a significant  or serious problem. (see para. 104 of the SCC decision).
The conclusion to draw is that — in a unionized workplace — universal, random drug and alcohol testing will likely occur in very unique and limited scenarios. How this decision migrates to non-unionized work environments remains to be seen but I suspect, over time, it will. This is one battle where privacy interests prevailed.